Bobbleheads: History of how Bobbleheads became what they are today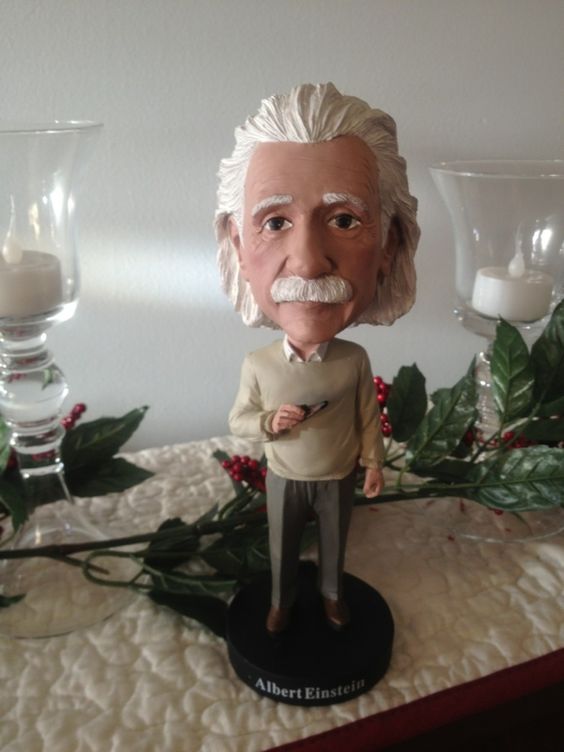 From a unique gifting option to a fantastic piece of art, Bobbleheads today are reaching to us in numerous ways. These miniature dolls with their cute shapes always grab eye-balls and while staring at their unique structure, you must have wondered, who was that genius who made the first Bobblehead? Or what is the history of Bobbleheads?
You don't have to strain your brain anymore to find answers to these questions as here we rewind the clock and walk you through the journey of Bobbleheads that stretches through a few hundred years.
What's there in the name?
Before we dig deep into history let us first understand why these dolls are called 'Bobbleheads'.  These miniature dolls come with a disproportionately huge head which in turn is attached to the body of the doll via springs or hook. The head is placed in such a manner that when the head is lightly tapped, it sways or 'bobbles.' Thus the name, 'Bobblehead'. Interestingly, these dolls have other names too. Thanjavur, Tanjore head-shaking doll, and nodding head are the other names of Bobbleheads.
The origin of Bobbleheads: The Chinese, German and Russian connection
This might come as a surprise for some but the origin of Bobbleheads can be traced back to China or Japan. Today's Bobbleheads come from the string dolls in Japan and China.
However, if we think about the first doll with identical shape and features as of today's Bobbleheads, then that was first made in Germany. If we search the pages for written documentation of Bobbleheads then this journey takes us to Russia. The first reference of these dolls is in the highly popular Russian short story, 'The Overcoat' written by the legendary writer Gogol.  To describe the neck of the main character of the story, Akaky, Gogol writes, "like the neck of plaster cats which wag their heads."
The first production of Bobbleheads happened in Germany during the early 19th century. It is worth noting that the beginning of the 20th century saw production of antique ceramic Bobbleheads of animals in Germany. These dolls ranged between to 6 to 8 inches in sizes.
The parallel history of Thanjavur dolls in India
While the western world picked up the idea of Bobbleheads from China and Japan, there is another parallel world of these miniature dolls flourishing in India.
Known as 'Thanjavur dolls' these, Indian bobblehead dolls are traditionally called as 'Thanjavur Thalayatti Bommai' in the Tamil language. It means 'Tanjore Head-Shaking Doll'. They are a native art form in the Thanjavur region of Tamil Nadu and rise between 15 and 30 cm in height.
These dolls are made using clay or wood. A distinctive feature of these dolls is their bright colors and their fancy clothes. The Thanjavur dolls are exhibited in Indian houses during the Navaratrifestival in Sep-Oct, where they become a part of an expansive showcase of dolls called as 'Golu'.
1960s: The decade that saw the rise of Bobbleheads.
Until the 1960s, Bobbleheads were a thing made up of ceramics and had limited takers. But all of that changed in 1960 when the first paper-mâché and ceramic generic and player specific bobbleheads were made by Major League Baseball, one for each team. This phase saw Bobbleheads made for famous players such as Roberto Clemente, Mickey Mantle, Roger Maris and Willie Mays. However, all the Bobbleheads came with same faces.
Soon other sports followed suit and we had an astonishing rise in the popularity of Bobbleheads. Cartoon characters and sports personalities became the new hit. The cherry on the top arrived in 1964 when Bobbleheads were made for the Beatles. This is one of the most famous Bobblehead set of all time and is still a valuable collectible till date.
The lull in the 1970s
Bobbleheads' popularity soon faded with time and during 1970s, they almost become extinct. More exciting collectables such as lunchboxes, video games and action figures entered the market and collectors turned a blind eye towards these miniature dolls.
1990s: The meeting that changed the history
The surge in popularity of 1960s was completely vanished by the time the decade of 1990s arrived. Bobbleheads were done and dusted and seemed to have no future.
And then magic happened.
Alexander Malcolm had no special thing in mind when he met the San Franciscio Giants for a business meeting. All Malcolm wanted was to sell some promotional items but when he asked what Giants wanted, he received the reply, "Bobbleheads".
The idea was that on May 9, 1999, the Giants would play at Candlestick Park to celebrate the anniversary of this famous venue. As this was a special occasion, the Giants decided to give every visitor a Bobblehead of Willie Mays, the popular player.
Malcom's task was to make 20,000 Willie Mays Bobbleheads. And this is where Malcom played the masterstroke. Instead of making the traditional Bobblehead with a cartoonish boy face, he went for a realistic version that resembled Mays. The result? 20,000 people who received the Bobblehead that day loved it so much that next year eight Major League Baseball teams had bobblehead giveaways.
Alexander Malcolm: The Resurrector of Bobbleheads
Alexander Malcolm soon became one of the largest Bobblehead sellers of all-time, producing 48-49 million of these miniature dolls.
And it didn't stop there. The popularity of Bobbleheads soared so much that we now had bobblehead banks, bobblehead air fresheners, and Bobblehead computer sitters too.
21st century: Bobbleheads reaching new heights:
2003 saw the Bobblehead of TV show host Chuck Woolery weighing 900 pounds and 11 feet, displayed at the McCormick Place, Chicago, Illinois entering the Guinness Book of World Record as the largest Bobblehead.
Moving on, 14 year-old Henry Ermer from Brooklyn, NY made the world's tallest Bobblehead (unofficial) at 16 feet tall.
In 2019, National Bobblehead Hall of Fame and Museum opened to the public at 170 S. 1st St. in Milwaukee's Walker's Point neighborhood. This one-of-its-kind museum houses 6,500 unique bobbleheads and dozens of exhibits. There is also a store showcasing merchandise and over 500 bobbleheads, available for purchase.
The history of Bobbleheads: What's next?
Thanks to their realistic feel Bobbleheads will continue to be a favorite among fans especially sports fans. They should also enjoy a dedicated place in the collectables industry and will continue to garner interest from collectors.
The major boost for the Bobblehead industry will come from the fact that Bobbleheads can become extremely customizable. Bobbleheads are not only limited to famous athletes and celebrities. Bobbleheads are now being made up of everyday people as well. And this particular aspect is making these miniature dolls popular among all categories and age-groups of people.
Today we are seeing fishing man, office, and mom bobbleheads. And with time, this trend is sure to continue. At the same time, we all would love to know your thoughts about the history of bobbleheads or also about the future of bobbleheads. So let us where you think the world of Bobbleheads is heading?